EmDoT is a leading Digitalization of Things (DoT) company based in Greece.
With extensive experience, EmDoT is a qualified IoT solution provider in the fields of waste management, fuel oil distribution and roadside assistance.
"Very satisfied with the long-term support. Our collaboration has resulted in applying technology to automate functions, streamline operations and deliver better service to our customers"
"Always willing to learn from real business and being pioneers to new opportunities"
"A great partnership. We appreciate their dedication, their attention to detail and after sales support"
Our team designs, develops and deploys IoT solutions for multiple industries, addressing challenging requirements on operational, tactical, and strategic corporate levels.
Our turnkey
solutions include
Track and manage your vehicle fleet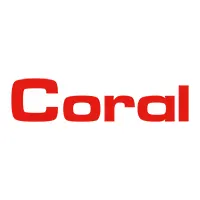 The solution that contributes to a safe and sanitary smart city Providing a complete solution to Waste Management, EmDoT presents the Sewer Monitoring solution, which was successfully applied in key points across the sewage network of an innovative [...]
In 2019, at EmDoT, we started developing integrated, vertical, intelligent IoT waste management systems, foreseeing the upcoming needs of the market.
Only human interaction cannot be digitized Οur first participation in IFAT worldwide is completed, concluding in an unprecedented volume of networking and insights for #EmDoT. Representatives of companies and institutions from more than 48 countries, from Europe to Australia and from Africa to the Middle East, visited our booth and engaged in meetings, opening up perspectives for new international cooperations and validating the value of our results-oriented solutions, in a global environment. 
We are always looking for highly motivated and collaborative people who share our values.
EmDoT in brief
We focus on your measurable result. We use up to date in-house developed hardware and software to accomplish that. We are a team that shares one goal – exploring pioneering business opportunities utilizing our turnkey solutions.